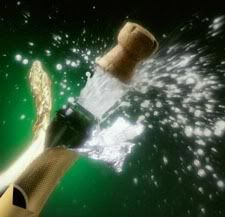 Last year around this same time I released what some still call a classic mixtape entitled, "The Day The Game Stood Still," which can still be downloaded by clicking HERE. Dont believe me, take the word of a follower FRIEND:


This mixtape ended with a 'Welcome to 2009' track called Celebrate, in which I tried to portray the feeling of going on to bigger and better things in the new year. This year is no different, 2009 is behind us and now we have to see what 2010 has to offer.
With that being said, its only right that I start the year off with the "stress free" record, Celebrate. This is my way of telling you to celebrate life while you're living it, no matter what else is going on around you. You have things to celebrate and when this record comes on, I want you to do just that.
You can download 'Celebrate'
HERE
.